Square Organizer Phone Stand Oak
Phone Stand
The minimalist and functional Discarve phone stand (holder) is a unique product that corresponds to a high sense of aesthetics and a connection with nature. Our accessory has been designed with the optimal organization of your dream work space in mind.
Bring nature into your own space, emphasize the stylish nature of your home and office!
WOODEN ORGANIZERS
With the 14.5mm gap - the stand ensures that the smartphone / tablet or e-book is kept in an almost vertical position ideal for operating the device.
Made of solid wood: oak or American walnut.
It is the essence of class and individuality, which we have achieved thanks to the harmonious combination of carefully selected wood, art and precision.
The accessory was made with the utmost attention to detail, the whole was finished with the "hand-made" method.
Materials
Top-class oak wood
Extra
Milled top edges
Natural cork from the bottom
Handmade finish
Finish – natural oil
Dimensions
LENGHT 9cm WIDTH 9cm HEIGHT 2cm
The walnut phone stand is beautiful and totally functional. With the phone upright in the stand, it's easy to find. With the phone horizontal in the stand, it can be charged while being held securely in place. The only disappointment I have is that it arrived one day after Father's Day, so my giftee had to wait.
Works well, looks great. Definitely a recommendation from me.
Great quality & perfect fit as iPhone stand, I liked it so much I bought the whole set.
Bought it for my son who loves the finish. Thank you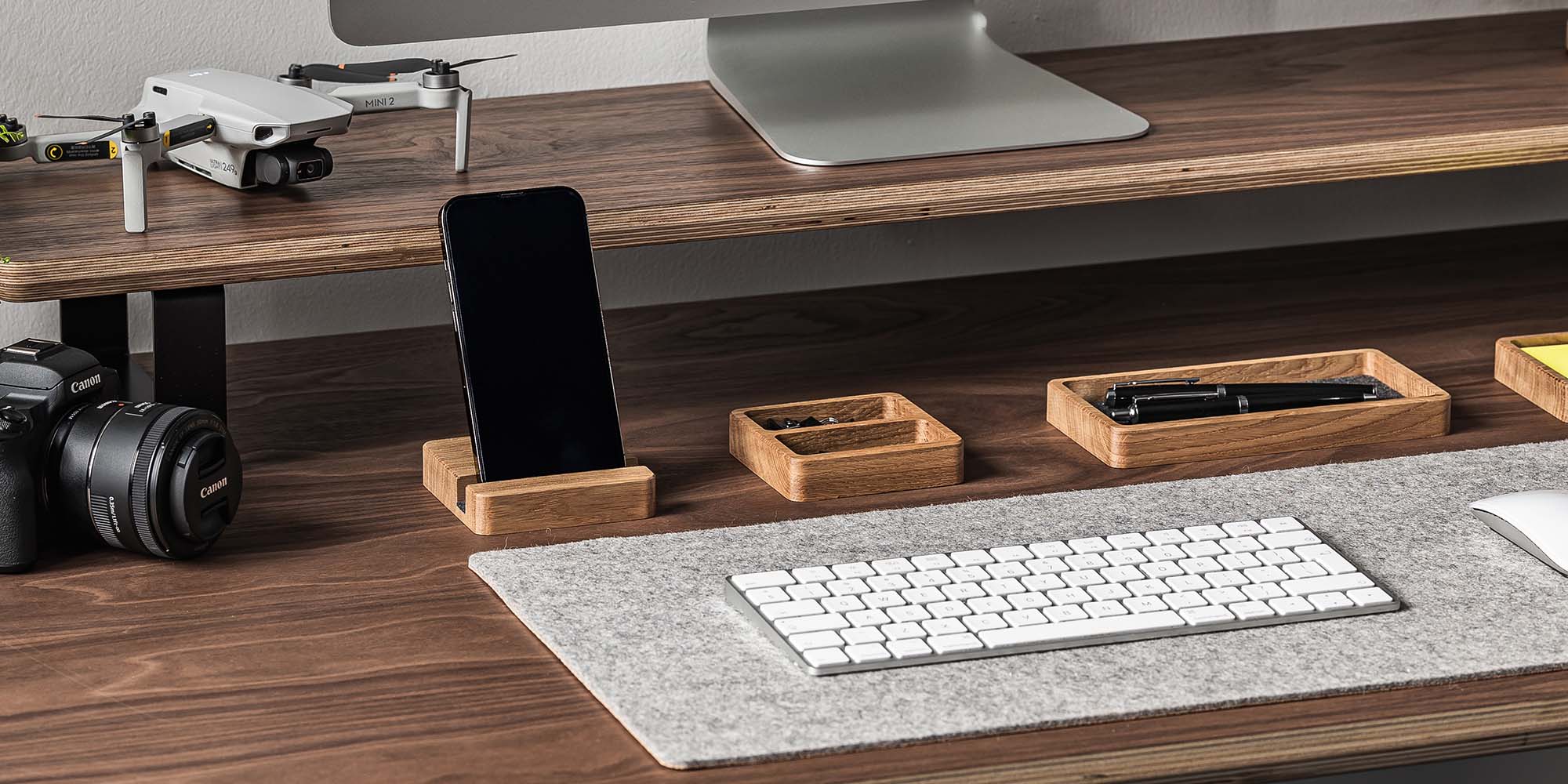 organize your dream workplace!
HARMONY WORKSPACE? Naturally at your fingertips!
Introduce natural order and optimal organization of space - using the accessory separately or freely combining it with the available organizers.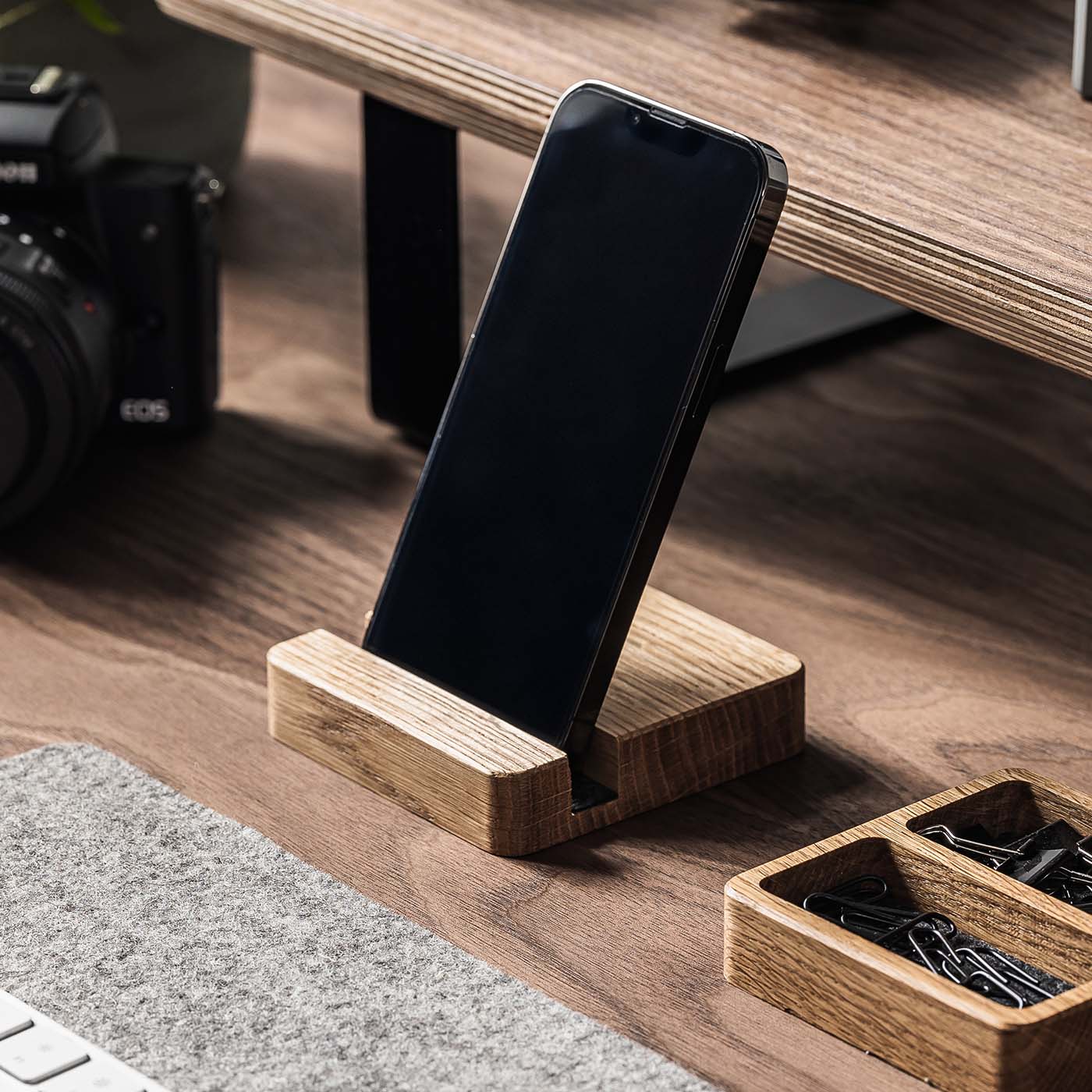 details
- Universal compatibility - accessory suitable for all models of smartphones / tablets / e-book readers up to a maximum thickness of 13mm
- square shape with rounded edges
- ideal for use alone or in any combination
with others discarve organizers
wood
oak
Natural superiority and durability coming from Polish forests.
Wood of this species is characterized by a beautiful,
warm and slightly golden color. Its uneven and
varied graining gives oak a unique aesthetic value.