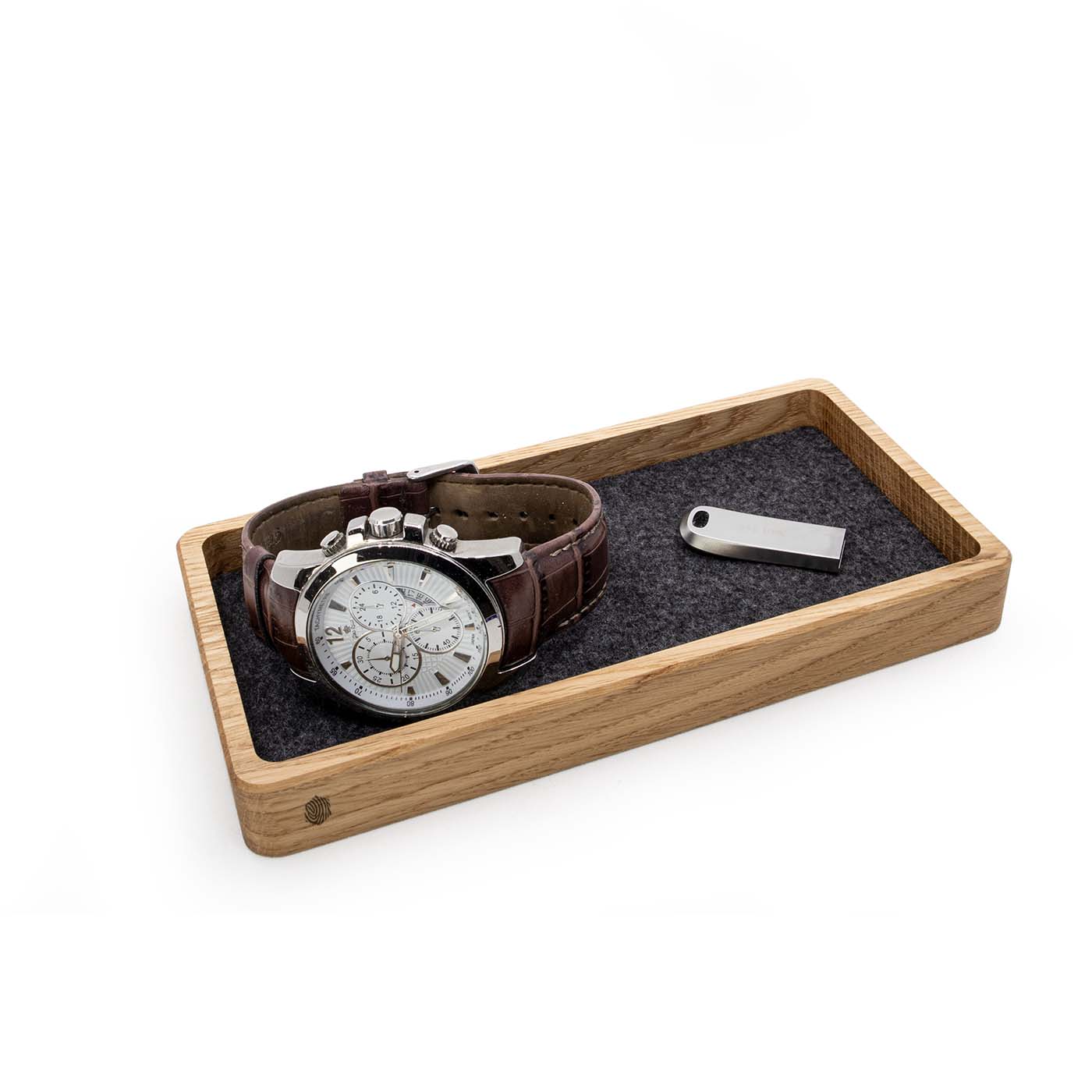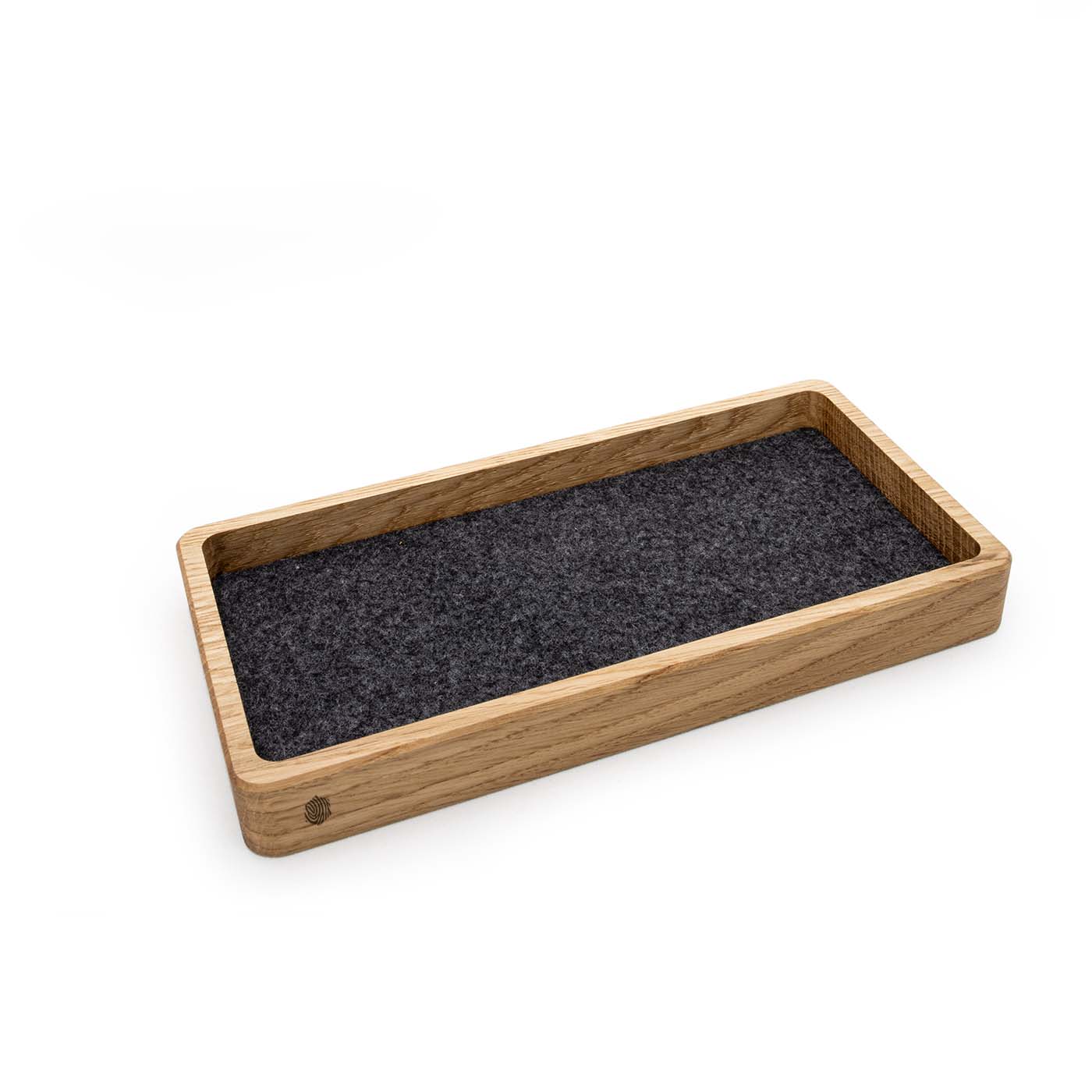 Rectangle Organizer One Chamber Oak
Medium Chamber
A minimalist, wooden organizer designed for storing medium-sized items - such as glasses, watches etc. This is another proposal from Discarve inspired by nature that will allow you to organize your dream workplace -
introducing unique aesthetics to it and giving new functionality to even a small space.
Bring nature into your own space, emphasize the stylish nature of your home and office!
WOODEN ORGANIZERS
Made of solid wood: oak or American walnut.
It is the essence of class and individuality, which we have achieved thanks to the harmonious combination of carefully selected wood, art and precision.
The accessory was made with the utmost attention to detail, the whole was finished with the "hand-made" method.
Materials
Top-class oak wood
Extra
Milled top edges
Natural cork from the bottom
Handmade finish
Finish – natural oil
Dimensions
LENGHT 18cm WIDTH 9cm HEIGHT 2cm
chamber dimension: LENGHT 16,8cm WIDTH 7,8cm DEEP 1,5cm
Very well made and shipped promptly. No issues. Thanks again.
Beautiful tray, very good quality.
well built and it looks great
I'm super happy with my purchase! It was exactly what I was looking for, and it arrived in perfect condition. It's well-made. I recommend this to anyone who needs a similar product.
Super well done and finished. Lovely walnut wood. The cork base is a very nice touch also. Great communication with Jan. Thank you from Portugal !
Perfekt !!! Jederzeit wieder !!!
Sehr hochwertig, schön und nützlich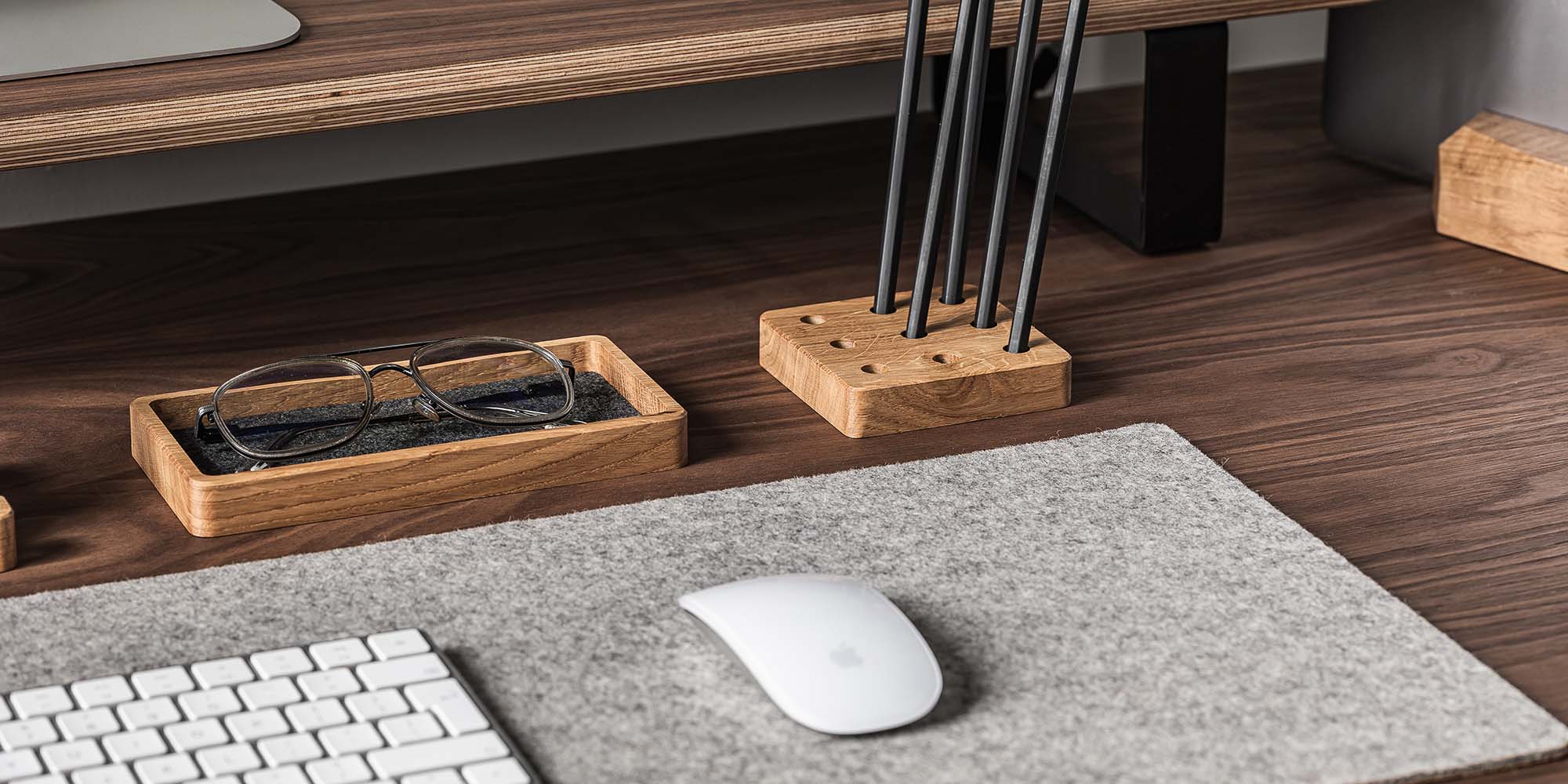 organize your dream workplace!
HARMONY WORKSPACE? Naturally at your fingertips!
Introduce natural order and optimal organization of space - using the accessory separately or freely combining it with the available organizers.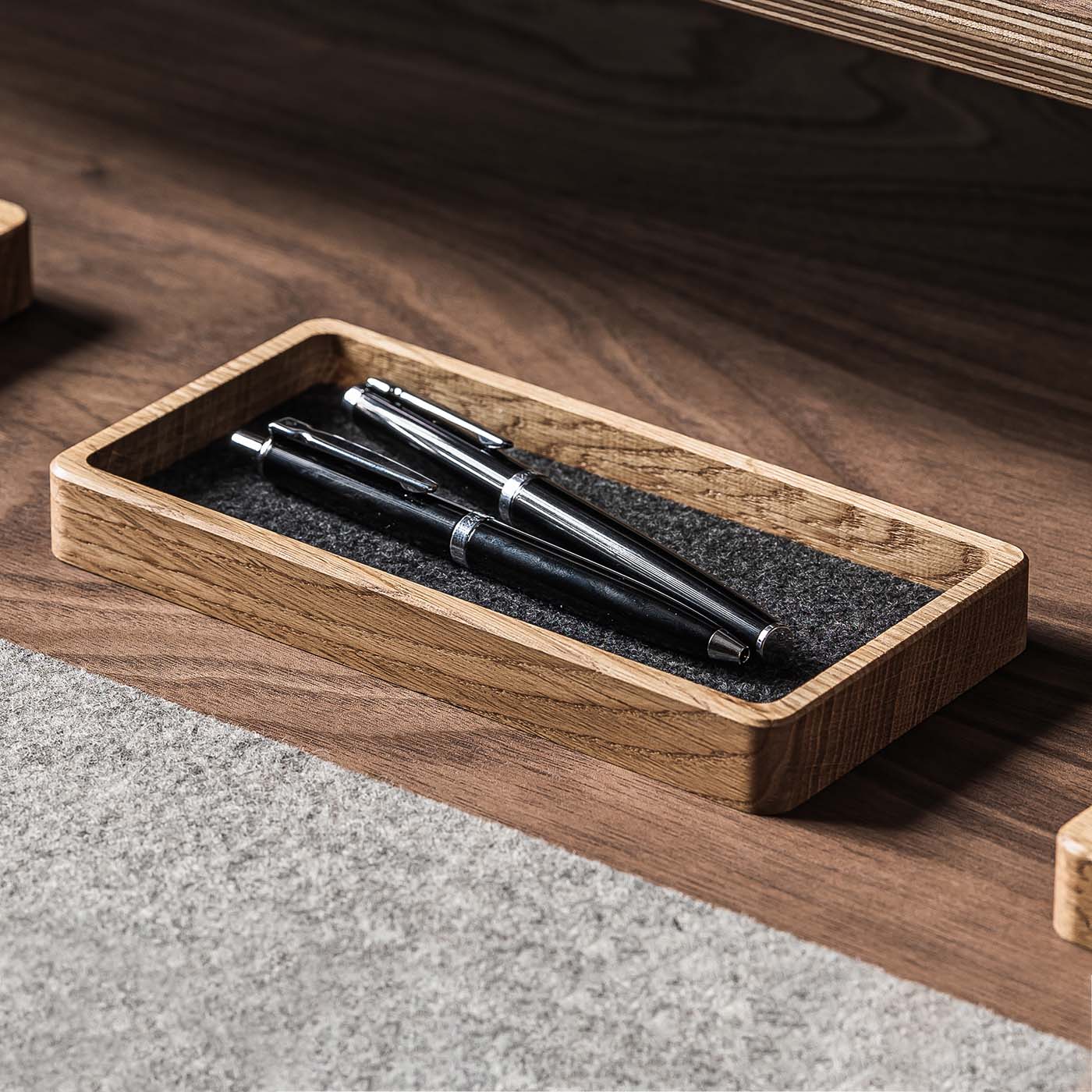 details
- intended for storing small items (glasses, watches, pens, etc.)
- has one chamber with dimensions 168mm x 78mm
- internally padded soft felt
- rectangle shape with rounded edges
- ideal for use alone or in any combination
with others discarve organizers
wood
OAK
Natural superiority and durability coming from Polish forests. Wood of this species is characterized by a beautiful, warm and slightly golden color. Its uneven and varied graining gives oak a unique aesthetic value.