Magnetic Circle Wireless Charger
Synergy#0327
This charger is designed for comfortable use and effective charging. Discarve Circle Wood&Resin is the perfect device for people who value modern beauty. Just plug the wireless charger into any power USB port, and then place your phone on it to start charging. The charger is compatible with Magsafe.
Magnetic Circle Charger - each piece of wood, each combination of colors - will always remain unique, one of a kind, no pattern will be repeated. Today we give you products in which you will find passion and something unique.The resin is the perfect complement, perfectly blending with its structure.
Charger designed for demanding clients, being the perfect combination of unique style and functionality.The charger is compatible with technology Magsafe.

MagSafe is a series of magnets positioned around the internal charging coil of iPhone 12 and later models that sense different MagSafe compatible accessories and snaps seamlessly and securely into place
Materials
Front – the combination of wood and resin
Body – black painted aluminum
Extra
Compatible with Magsafe
Charging speed up to 15W
Compatible with QI technology
USB cable included – 2m
Finish – natural oil
Dimensions
LENGHT 6cm WIDTH 6cm HEIGHT 0,8cm
Discarve wireless chargers are compatible with all qi-enabled devices.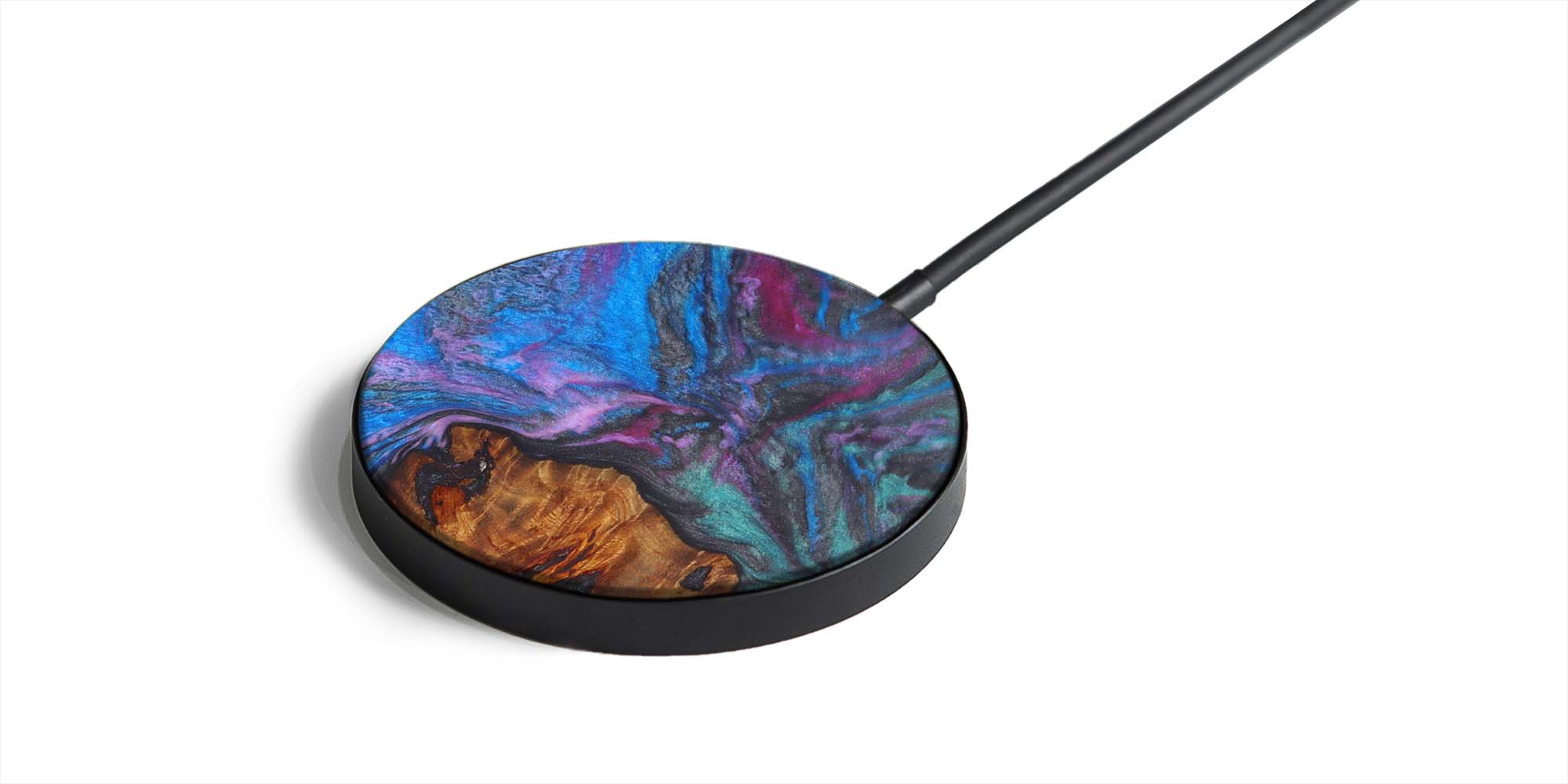 one and only
The synergistic combination of wood and resin enhances the uniqueness. It is impossible to obtain two identical copies. Our phone chargers are inspired by nature and their incredible precision gives the wood unique colors, shapes and structures.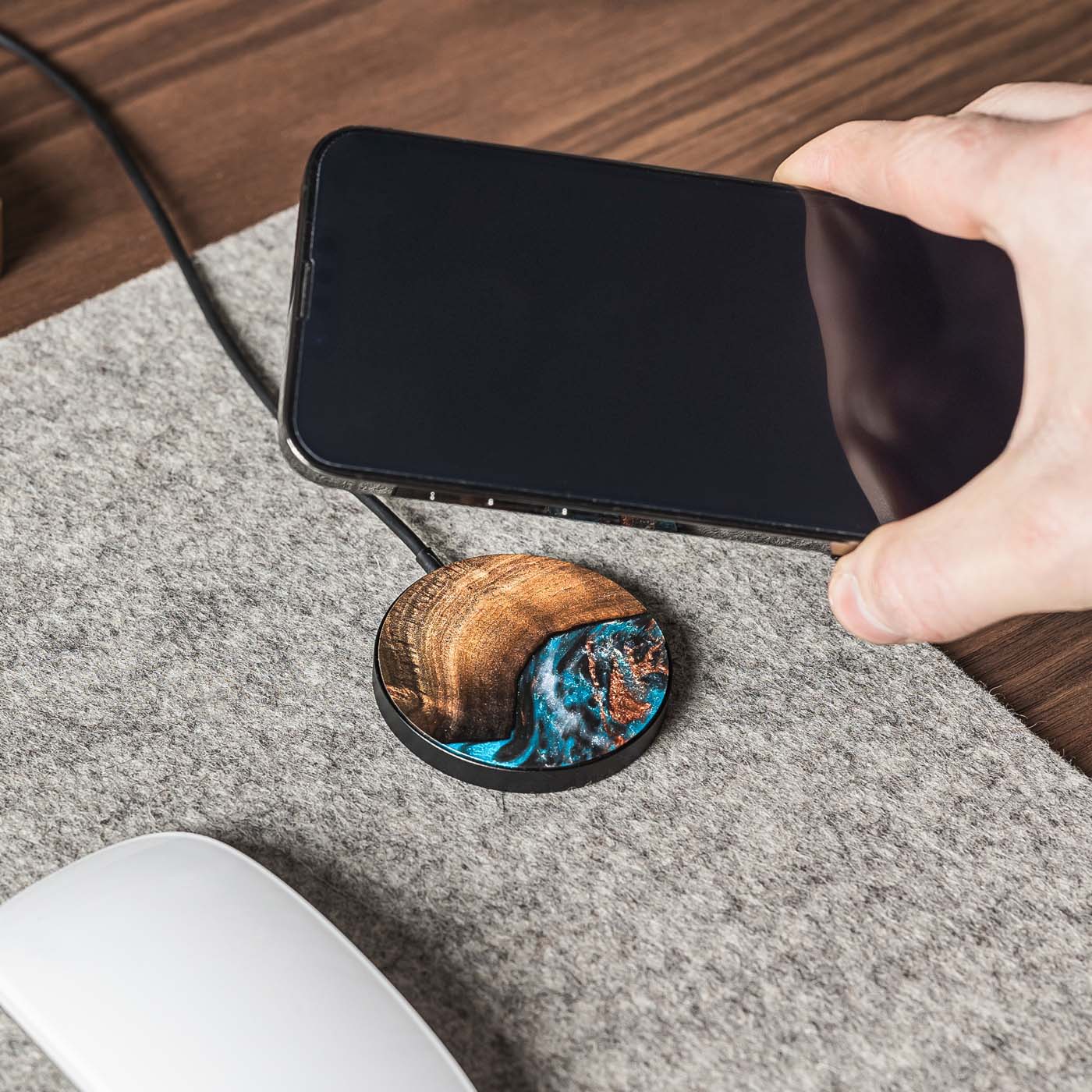 technology
QI
Charging in one place - charge all Qi-compatible devices with one charger.
Extending Battery Life - charger whenever you have a few minutes.
Get rid of clutter - less wiring for charging devices on your desk.
No Wear and Tear - regularly connecting devices to the power cord increases the risk of damaging the phone ports.

Wood BURL & resin
Wood burl – which for others is a disadvantage -
allows us to create beauty and uniqueness in every detail.

We see more, the more unusual or irregular the shape of a tree,
the more potential it has.