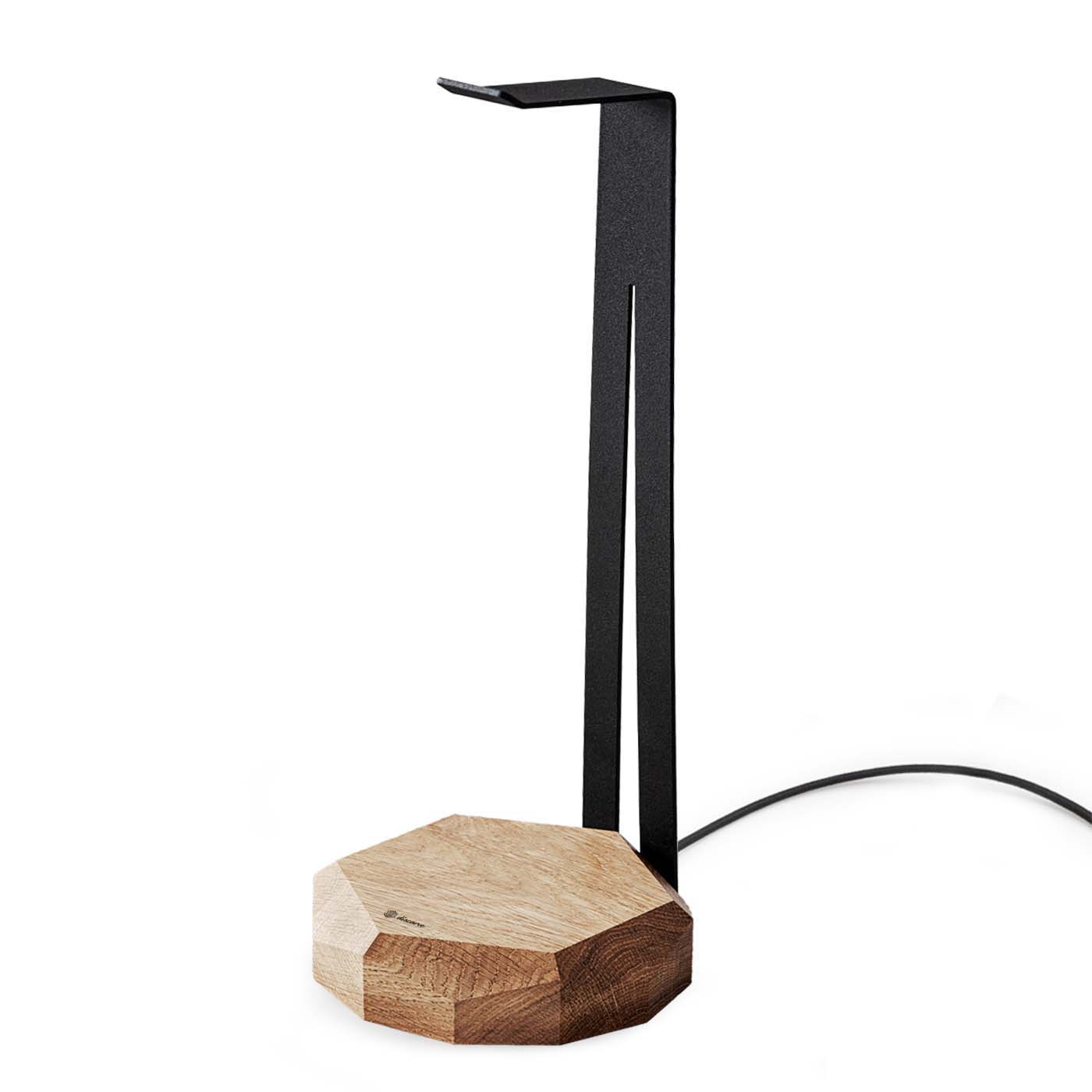 Headphone Stand With Wireless Charger OAK
Headphone Stand Charger
HEADPHONE STAND
WOODEN QI CHARGERS
Made of solid wood: oak or American walnut.
It is the essence of class and individuality, which we have achieved thanks to the harmonious combination of carefully selected wood, art and precision. Metal holder for headphones, made of powder coated sheet in black mat, 2mm thick.
Geometric base– a block that is perfect for people who appreciate modernity and the craftsmanship of a geometric motif. It emphasizes the fashionable and prestigious character of the interior, giving harmony of good energy.
Material
Top-class oak wood
2mm hardened sheet metal, laser cut, powder coated with matte black paint
Extra
Charging speed up to 15W
Compatible with QI technology
USB cable included – 2m
Finish – natural oil
Dimensions
LENGHT 12,5cm, WIDTH 12,5cm, HEIGHT(total) 29,5cm, HEIGHT(wooden base) 3cm
Discarve wireless chargers are compatible with all qi-enabled devices.
For my new PC setup, I wanted something with a simple but modern design, built to last, and didn't take up too much space. This checks every single box. I absolutely love it.
Beau, solide. Si je devais trouver à redire c'est peut être la charge sans fil qui demande un ajustement bien centré. Mais ce n'est pas surprenant avec un Pixel 6 muni d'une coque, ça fait beaucoup de matériel à traverser pour assurer la charge du téléphone.
Super schnelle Lieferung, tolle Verarbeitung +würden wir immer wieder kaufen!
Ich habe mir mehrere Artikel von Discarve bestellt und bin wirklich begeistert. Die Qualität ist hervorragend und sie sehen genauso aus wie beschrieben.
Qualität super, wie Beschreibung, entspricht voll meiner Erwartung. Sieht wirklich klasse aus. Ist sehr gut verarbeitet.
ADD ELEGANCE TO YOUR DESK
Wood has been considered an icon of design, and its accessories serve as unique elements of various interiors. Our wooden charger headphones stand is the quintessential class and individuality that will emphasize the stylish nature of your home or office.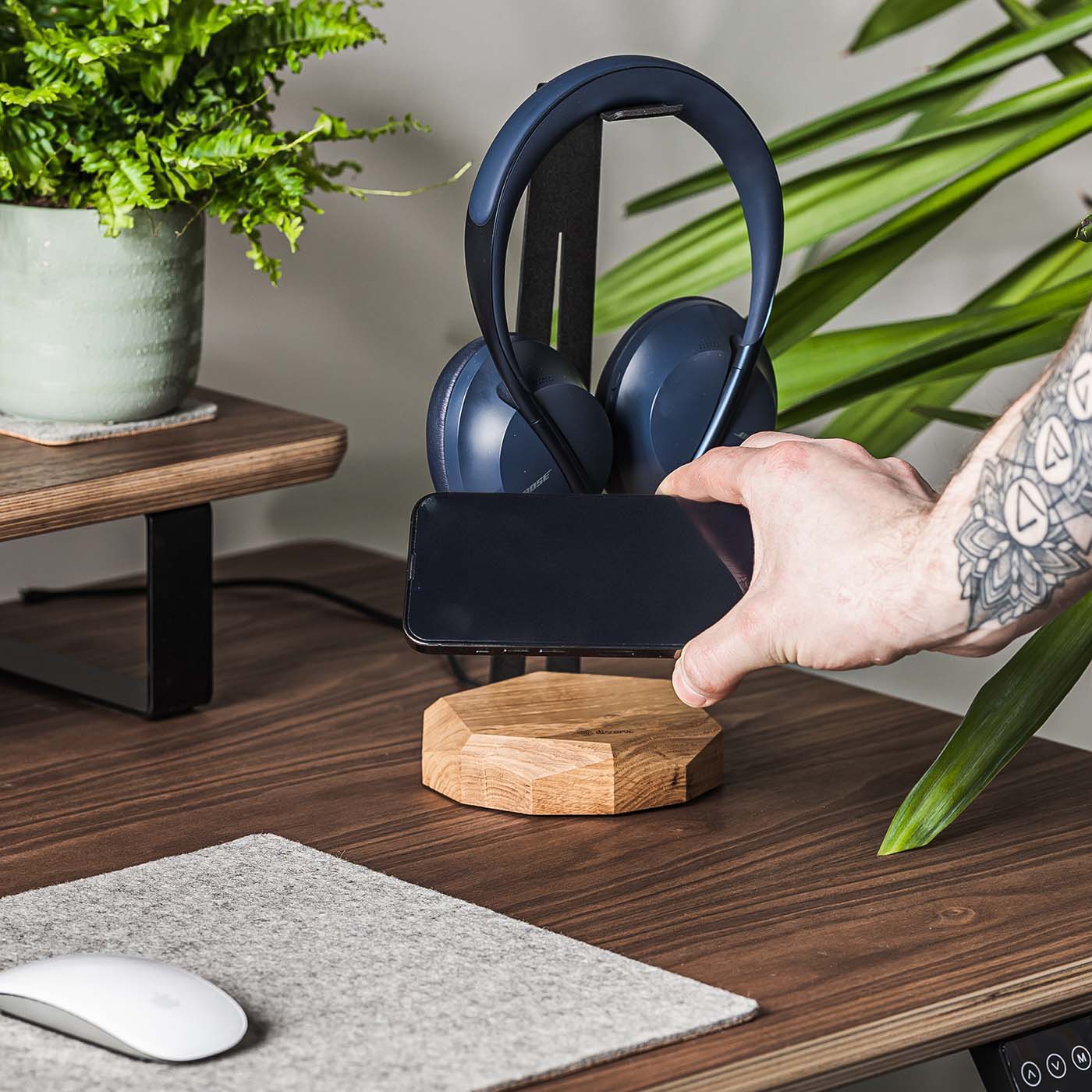 Technology
QI
Charging in one place - charge all QI-compatible devices with one charger.
Extending Battery Life - charger whenever you have a few minutes.
Get rid of clutter - less wiring for charging devices on your desk.
No Wear and Tear - Regularly connecting devices to the power cord increases the risk of damaging the phone ports.
Wood
OAK
Natural superiority and durability coming from Polish forests. Wood of this species is characterized by a beautiful, warm and slightly golden color. Its uneven and varied graining gives oak a unique aesthetic value.
The metal headphone holder is made of 2mm hardened sheet metal, laser cut, powder coated with matte black paint.