Circle Wooden Wireless Charger OAK
Circle Wooden Charger
Super-fast 15W wireless charger handcrafted from the highest quality wood. You can conveniently charge any Qi technology -compatible device without connecting a cable. Wireless charger - quick and intuitive charging of devices.

The circle wooden wireless is more than just an accessory. It is a harmonious combination of carefully selected wood, art, and precision. They are designed for those who expect something more than template reproduced goods. 
Bring nature into your own space, emphasize the stylish nature of your home and office!
WOODEN QI CHARGERS
Made of solid wood: oak or American walnut.
It is the essence of class and individuality, which we have achieved thanks to the harmonious combination of carefully selected wood, art and precision.
Circle – a streamlined, minimalist shape that breaks the monotony of cuboid and rectangular designs, attracts attention by exposing a selected part of the space.
Material
Top-class oak wood
Stainless steel
Extra
Charging speed up to 15W
Compatible with QI technology
USB cable included – 2m
Finish – natural oil
Dimensions
LENGHT 12,5cm WIDTH 12,5cm HEIGHT 2cm
Discarve wireless chargers are compatible with all qi-enabled devices.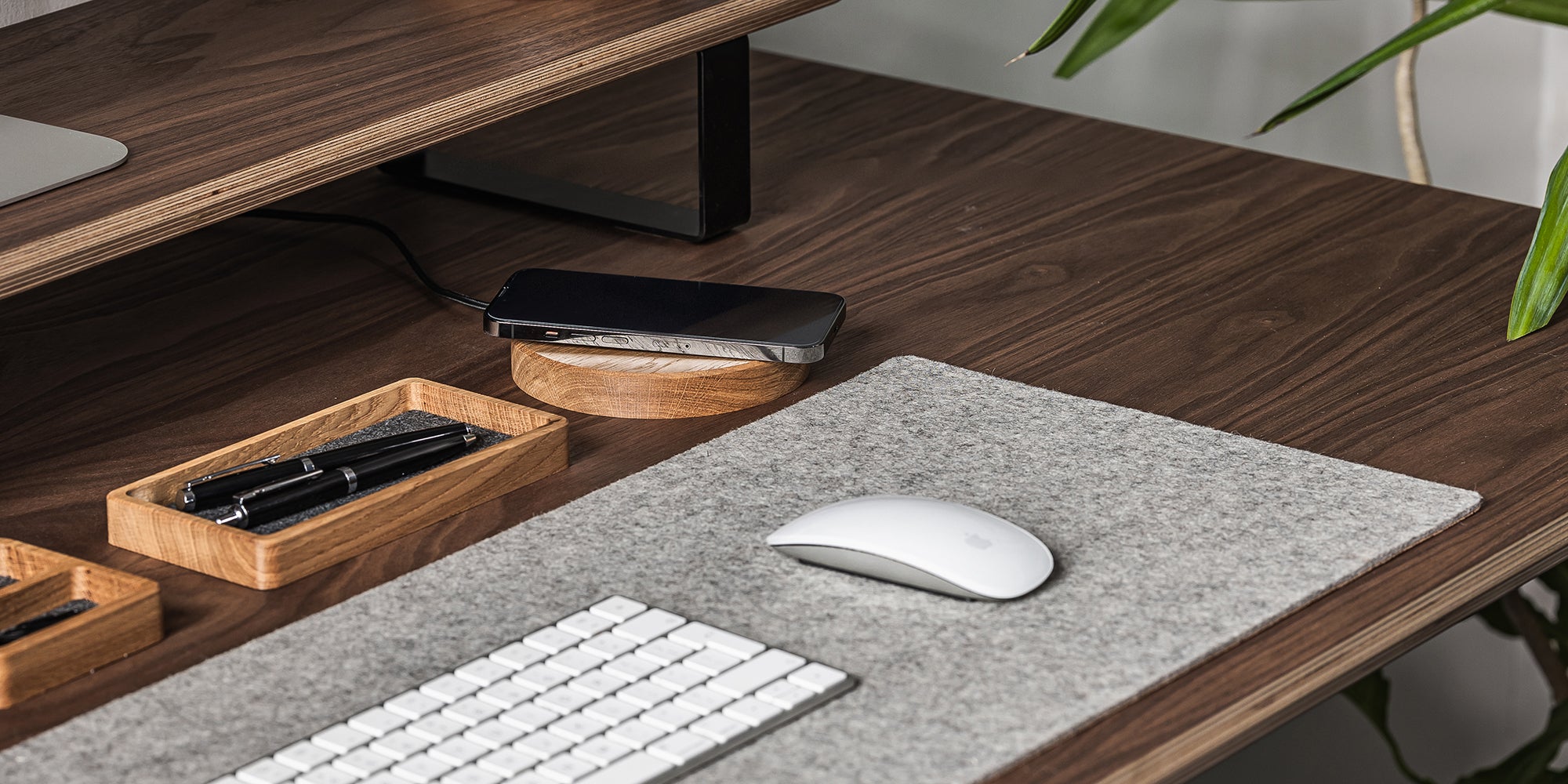 ADD ELEGANCE TO YOUR DESK
Wood has been considered an icon of design, and its accessories serve as unique elements of various interiors. Our wooden charger is the quintessential class and individuality that will emphasize the stylish nature of your home or office.
Technology
QI
Charging in one place - charge all QI-compatible devices with one charger.
Extending Battery Life - charger whenever you have a few minutes.
Get rid of clutter - less wiring for charging devices on your desk.
No Wear and Tear - Regularly connecting devices to the power cord increases the risk of damaging the phone ports.
Wood
OAK
Natural superiority and durability coming from Polish forests. Wood of this species is characterized by a beautiful, warm and slightly golden color. Its uneven and varied graining gives oak a unique aesthetic value.