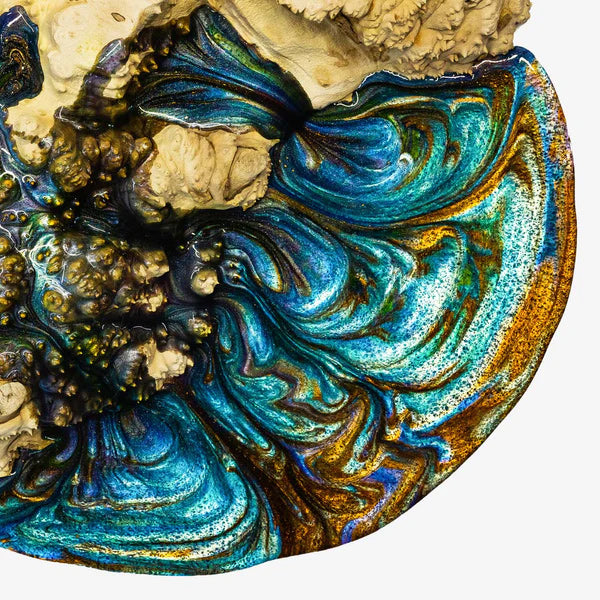 Full Body Wireless Chargers
Unique Artistry
In an age where technology meets artistry, our collection of wireless chargers, masterfully designed from resin and wood, stands as a testament to this beautiful convergence. These chargers are more than mere gadgets; they're where craftsmanship encounters modern utility, harmoniously blending the organic allure of wood with the shimmering elegance of resin.
Each wireless qi charger in our collection tells its own story, inspired by the intricate dance of nature and technology. The clear, ethereal beauty of resin, paired with the tactile, earthy texture of wood, ensures that every charging solution is a unique work of art. The days of monotonous, solely utilitarian chargers are long behind us. Today, with these wireless chargers, users can indulge in a symphony of design and efficiency.
Our wireless charging pads seamlessly merge the time-honored appeal of wood with the modern sheen of resin. They lie flat, offering a generous surface area, ready to breathe life into your devices.